Why Safety in the Workplace Should be Your First Priority in the LBM Industry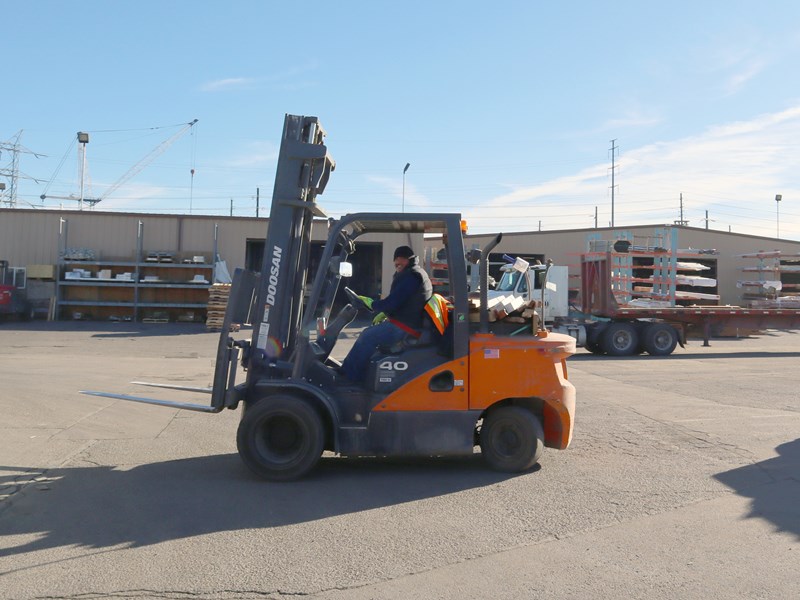 When working in the building materials and construction industry, keeping your people safe should be your main priority. According to the Occupational Safety and Health Administration (OSHA), 20% of worker fatalities in the country for 2019 were in construction from falls, miscommunication, lack of protection, and other hazardous environments.  
With the added threat of COVID-19 to essential and small business workers, safety has never been so important—help your employees get home safely to their families by promoting safety practices in the workplace. 
Importance of Keeping the Workplace Safe
Safety in the workplace, especially for building materials companies, is something that needs special attention with lots of awareness, detail, and care. Not only will you help keep your employees safe from potential hazards or injuries, but you'll also increase your employee retention and work productivity. 
Here are just a few important benefits of keeping your workplace safe: 
Employee safety. Of course, the biggest benefit of workplace safety is in the safety of your employees—implementing safety protocols and training will limit your workplace accidents and injuries.

 

Employee productivity. When you reduce potential hazards and make employees feel safe, you're 

creating a healthy environment

 for them to stay motivated and focused on the job.

 

Employee retention. Just like productivity, employees will be more likely to stay at your company if they feel safe on the job.

 

Company finances. Losing an employee is hard on both the employer and company—make sure you're setting your employees and company up for success by saving money on potential fees.
Company reputation. In a 

competitive job market

, public reputation is everything. Companies with a reputation of being unsafe and reckless will develop a reputation of callousness and drive employees elsewhere.

 
Workplace Safety Best Practices
Prioritizing safety practices is putting your best foot forward for you, your employees, your business, and your customers. Make sure to always keep your workplace as safe as possible by taking the following actions. 
Identify Hazards
As you've probably heard, prevention is protection. Before you develop a workplace safety plan, identify all potential hazards from lifting product to wearing safety clothing and accessories. 
Define Safety Policies
After you identify possible risks and hazards for your employees, define your safety policies and procedures. How will you minimize risk? What steps must be taken to do so? Does this require special training? 
Clear Communication
Communication is key. When developing safety protocols, determine how you're going to communicate these safety alerts and how often. Safety communication should be clear, consistent, and accessible for all employees—everyone should understand your safety policies. 
Lead by Example
Buy-in on anything in a company setting requires leading by example—safety practices and implementation must come from the top down. Whenever you're in the warehouse, comply with all company safety standards. 
Accessible Safety Information
Anyone in manual labor is at the highest risk for getting injured on the job. To protect your at-risk employees, make sure everyone has easy access to important safety materials and alerts.  
Stay Connected
If you're operating at the top of your organization, remember to stay connected with your employees. Check in with your plant managers and employees regularly to ensure safety protocols are being encouraged and followed in the workplace and ask for updates on their health and safety. 
Provide Feedback
Although it's common to shy away from confrontation, providing feedback is a must in implementing safety protocols at work. If you see an employee doing something wrong, point it out, show them the safe way of doing it, and praise them for doing it correctly.  
Creating a Safe Environment for Employees & Customers at DLD
Safety IS essential—make sure you're setting up your employees for success by implementing standard safety protocols and creating and healthy and safe work environment.  
At Direct Lumber and Door, we care about our employees and encourage specific safety regulations through OSHA. We operate as a team, and our priority is always keeping our team safe by following company-wide safety protocols. To learn more about our safety plans and protocols or joining the DLD team, give us a call today.