How Canadian Lumber Tariffs Impact the American Supply Chain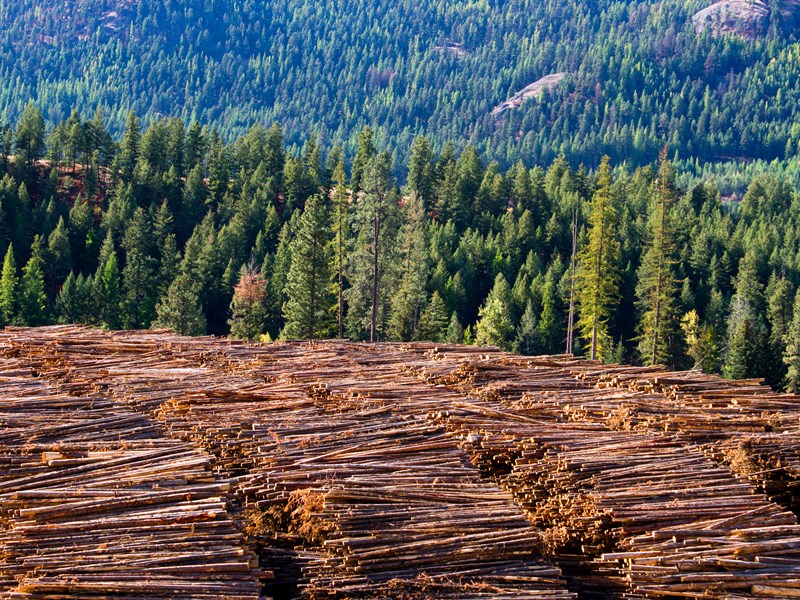 It's no secret that the lumber and building materials industry has been in hot water the past year—prices soared to record levels as the supply chain became a funnel for builders, contractors, and suppliers.  
Combined with the COVID-19 pandemic, rising wages, labor shortage, and wildfires, lumber prices have peaked. To add to the industry and home building disruption, new Canadian lumber tariffs are threatening new price increases that will have a negative effect on everyone involved.  
Canadian Lumber Tariffs Breakdown
Last month, the U.S. Department of Commerce announced that it will be imposing a 17.9% tariff on Canadian imported lumber—for those that don't remember, that's twice as might as the prior tariff of 8.99% under the Trump administration.  
The new tariff stems from Canadian lumber suppliers selling their softwood products at a lower price than American suppliers due to the subsidies they can get, meaning that this tariff is imposed as an incentive for companies to buy American lumber.  
How This Tariff Harms the Lumber Industry
When it comes to building materials, the industry has always relied on the Canadian market to supply lumber, importing 70% of all lumber used on building projects per year. The new lumber tariffs will have the following effect on American lumber companies: 
Lumber. For every thousand feet of softwood lumber imported from Canada, lumber companies will now pay an additional $99 in tariffs.
Housing. Where there's an increase in material price, there's a decrease in supply and an increase in building prices for homeowners and developers for new buildings and renovations in both the residential and commercial markets.
Renters. Not only do these tariffs raise prices for homebuilders and owners, but they raise them for renters as well—low-income American families will continue to struggle with housing affordability with no end in sight.

 
Who pays for the new lumber prices? Consumers, of course. While lumber companies will be forced to increase their payments, they will also be forced to raise them for consumers too, creating a nationwide issue. 
Future of Housing & Building
So, now that we've established the various negative impacts these new tariffs will have, how does it specifically impact the building materials and housing industry? 
A squeeze on our industry isn't new—new homeowners are facing climbing prices that turn them to older homes in an already lean market, driving prices up for competing homebuyers. With a median home price of 374,900, home prices have already increased by 16.2% over the past year and they're about to climb even higher. As a result, builders will increase building costs on entry-level homes instead of building new ones, resulting in a decrease in jobs in the building materials industry.  
Returning the Market
With lumber on the rise again, many are wondering: when will the war on Canadian lumber end? When will prices return to normal? There is a solution in sight, but it might be slow. 
In the wake of the Canadian lumber tariff increase, many are hoping to see American production increase as well to keep up with new demand. However, don't hold your breath—this could be a slow process. In the meantime, lobbyists and industry organizations like the NLMBDA are working to convince the administration to lower tariffs and prices.  
Local Lumber Yard with Hometown Values & Service
When the new Canadian lumber tariff hits, you need a reputable and trustworthy lumberyard to count on for your projects. At Direct Lumber and Door of Colorado, we pride ourselves on putting our partnerships first while ensuring quality workmanship, service, and materials.  
Not only do we provide the best service in the business, but we also innovate every day to come up with new ideas like ONE STOP BUILD to fulfill customer needs and market turns. To learn more about how we can help you and your project, give us a call today and speak with a DLD team member.