HIRING: Admin Support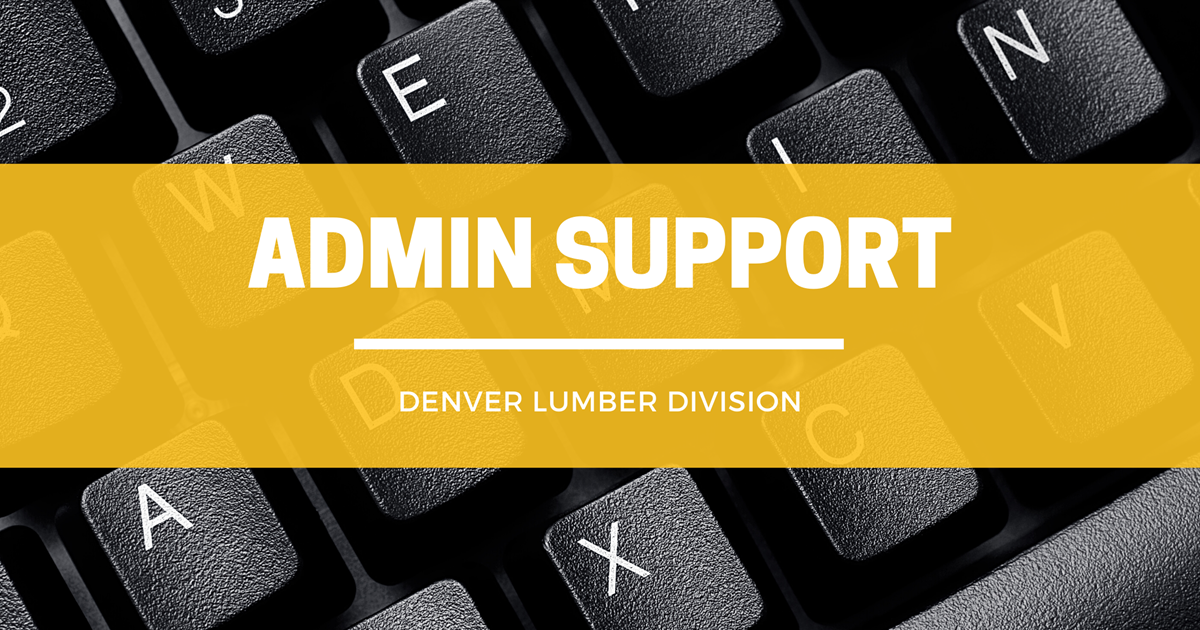 DIRECT LUMBER AND DOOR OF COLORADO IS CURRENTLY HIRING FOR THE FOLLOWING POSITION:
POSITION TITLE:
Admin Support
REPORTS TO: Accounting
STATUS: Full-Time, Monday-Friday, 7:30 am to 4:30 pm with 1 hour lunch
LOCATION: Lumber Division (1530 E. 64th Avenue, Denver, CO 80229)
SALARY RANGE: $37,509.00 - $66,029.00 per year plus benefits package
This position is responsible for providing administrative support to the accounting department as needed and requested.
Responsibilities:
Perform various accounting tasks, including data entry, and bookkeeping.
Assists with invoicing, Accounts Receivable, Accounts Payable, and other administrative duties.
Performs other related duties as assigned or requested.
Skills:
Minimum Accounting Experience: 2-3 years
Strong computer skills and proficiency with Excel
Detail oriented, Ability to multi-task, with strong organization skills
Ability to maintain a positive working relationship with others
Building material industry experience, a plus
Benefits:
401(k) and 401(k) Matching
Dental Insurance
Disability Insurance
Employee Assistance Program
Employee Discount
Flexible Spending Account
Health Insurance
Life Insurance
Paid Time Off
Vision Insurance
Physical Setting:
Ability to commute/relocate:
Reliably commute or planning to relocate before starting work (Preferred)
License/Certification:
Application Process: 
To apply, fill out the form below or forward your resume to us at: HR@DirectLumberandDoor.com
Be sure to include the title of this position in the subject line and/or the body of the email.